At Summerhills Dental, each of our team members knows our patients by name. We establish strong relationships with each individual so that you can feel at home with us and our dentist. We will help you with whatever you need to prepare you for your visit with Dr. Cynthia Allen. We invite you to call 702-363-8655 for any questions regarding your dental care with us in Las Vegas, Nevada.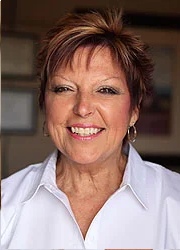 Sue
Front Office Administrator
Wanting to escape the bitter cold of the Midwest, I relocated to Las Vegas in 2015. I am thrilled that I have found Summerhills Dental. The dentist is amazing, the team is exceptional and the patients are absolutely wonderful. I am privileged to be able to apply my 25 years of dental experience at such a great office.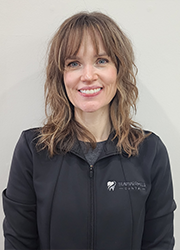 Janalyn
Registered Dental Hygienist
Janalyn was born and raised in Alberta, Canada, where she graduated with distinction in 1995 from the University of Alberta. She eventually joined the practice in 2012. Since she has been here for many years, she loves it when regular patients come back to see her. Janalyn is married and has three children, two dogs and a cat. Her hobbies include hiking, baking and doing puzzles
Sarah
Registered Dental Hygienist
Sarah graduated from Loma Linda University and joined Summerhills Dental in 2021. She enjoys working with her coworkers and getting to know the patients. She has a Border Collie named Lily, and she enjoys cooking, baking, hiking and pickleball.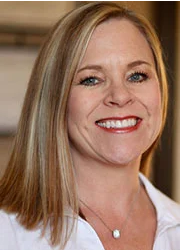 I have been in the dental field for 30 years. I love working at Summerhills Dental and helping patients with their dental needs and interacting with them. My husband, Paul, and I have been married more than 15 years. We have a daughter, Makenna, and a son, Luke. Our family loves to hike and to make apple butter from the apple trees in our yard.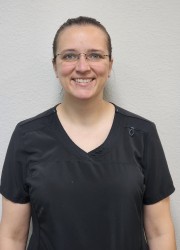 Christy
Lead Dental Assistant
Christy graduated from Middle Georgia Technical College, now known as Central Georgia Technical College, in 2005 with certifications in dental assisting, emergency care, oral surgery and orthodontics. She joined Summerhills Dental in August 2022. She is hardworking, caring and has a great bedside manner due to her experience with anxiety. She understands how hard it can be for certain individuals to be in the dental chair, and she uses this knowledge to treat patients the way she wants to be treated. She will make sure you have a great experience. Christy is married and has two kids, and she enjoys gardening, building things involving woodwork and fixing electronic devices.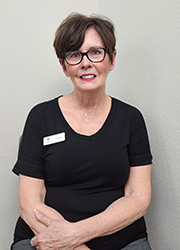 Yvonne is a certified dental assistant that worked at Summerhills Dental from 2005 to 2009 before eventually coming back in 2019. She has a love for dentistry and cares about the health and great smiles of our patients. She enjoys working as a team player in a clean environment where the team strives to provide perfect care. Yvonne has a son and daughter and three grandchildren. She enjoys cooking and reading.