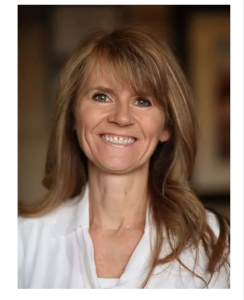 Dr. Cynthia Allen is a compassionate dentist and founder of Summerhills Dental. She is dedicated to improving the lives of her patients by helping them feel and look their best, and giving them a smile that they feel truly confident with.
Dr. Allen graduated from the University of Texas Health Science Center at San Antonio. She opened Summerhills Dental in 1994 with the vision of providing affordable and top-quality dental care for the whole family.
Dr. Allen takes a gentle approach to family dentistry, ensuring patients receive the greatest level of care. When you walk into the practice, the friendly team greets you, and Dr. Allen kindly welcomes you to the dentist's chair for your unique dental needs. Throughout your visit, you can rest assured knowing that you are in a comfortable and relaxing environment.
When she is not helping patients achieve beautiful smiles, Dr. Allen enjoys spending quality time with her family. Her hobbies include biking, snowboarding, hiking and eating Blue Bell ice cream.
Dr. Allen also loves to make her community a brighter place by volunteering for programs that give back: programs such as Huntridge Teen Clinic, Southern Nevada One-Day Kids Program, Donated Dental Services and Smiles for Survivors that restore optimal oral health to individuals. Her professional affiliations include the American Dental Association®, Nevada Dental Association and Southern Nevada Dental Society.